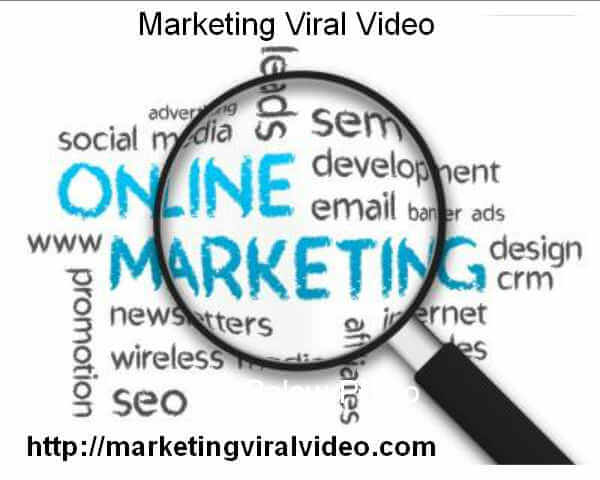 Almost all consumers have email facilities to connect with their loved ones, friends, colleagues and even strangers. Email has become an important and significant communication tool in modern living today with business companies capitalizing on its potential in their marketing efforts.
Email can be very powerful for boosting small businesses with its cost effective features. It is noted as a very simple form of advertising that can benefit small businesses. A small business can only compete in the harsh business world today through the application of technologies available. The intensifying competition in the marketplace can be quite challenging for small businesses to survive. However, with email marketing, a small business can grow rather quickly to compete with the bigger players in the industry and take on pole position in the market.
There are 12 important email marketing tips for a small business to flourish which business owners should consider implementing.
1. Create an email marketing list
Every business needs customers; the more the merrier for the business. A small business needs a good circle of customers with a growing list of potential leads to keep the business going and growing.
An email marketing list is crucial to the survival of the business; much less its success. A small business must create a client base where email notifications can be sent out to keep customers informed about the company?s offerings and latest updates.
The email list can be expanded with new enquiries and potential leads. More leads can be purchased from professional marketing companies for a fee.
2. Email registration facility
More leads can be secured from a simple service offered by a small business to expand its email marketing list. A small business can offer free email registration services to secure more customers in building up its email list.
The small business website can include an email registration form that is prominently placed with a free of charge service. These new additions to the emailing list can increase the sales conversion rates for the small business.
3. Have an online Newsletter
Regardless of the business size, it is crucial to send newsletters to the current and potential leads of customers to keep them informed on the latest updates of the company. This is a very effective email marketing tip for a small business as an online marketing newsletter is cheap, quick and effective in updating the customers on the company?s latest offerings.
The online newsletter can be sent to every member on the email marketing list on a weekly, monthly or quarterly basis to keep contact with the customers. The newsletter can be very creative to contain special topics which are interesting to the readers.
4. Expand email marketing list
It is possible to expand a small business? email marketing list quickly without much cost. There is a plethora of ways to attract others to join the email marketing list voluntarily. Steps can be taken to increase the small business? email marketing popularity.
The small business can make use of online newsletters that contain product offerings and discounts regularly to attract consumers to be on the email marketing list. Email registration links can be included and attractive competitions or online discussion groups can be created by the small business to expand its email marketing list.
5. Apply data protection measures
A small business would gain respect and trust from its customers and potential leads if their private data is protected. The small business should notify its customers and potential leads that there would be a strict protection protocol over their data submitted with no dissemination without the owner?s prior consent.
This would ease the worry of customers when they register their email with the company.
6. Only quality emails
A small business must operate with the best of ethics in its modus operandi. There must be a high standard in its administration and management as well as operations. Hence, a small business that sends only quality marketing emails would stand in favor with its customers who are very busy in their lives to be frustrated with spam emails.
Quality marketing emails should contain vetted content that would be important and interesting to the recipients.
7. Captivating subject title
An email from a small business must be effective and impactful. This is only possible if the title of the email is interesting enough to captivate the recipient?s attention for an opening instead of being trashed immediately.
Email contents that are well written and personal would make a good impact on the reader for a positive impression and action towards the business.
8. Email design and layout
An email should be well designed and laid out for easy reading and appreciation. The content must be placed properly without looking cluttered or lengthy. Images used must be appropriate and optimized for quick loading.
The email design and layout must reflect the brand and image of the company. It should have the company logo with contact information for further responses.
9. Updating email marketing list
A clean email marketing list is beneficial to the small business which does not allow its administration to be tacky and cluttered with outdated email information. The basic maintenance of an emailing list is crucial in helping the small business to operate effectively with a regular schedule of updates.
10. Checking out marketing campaigns
A small business needs to test and confirm the effectiveness of its marketing campaigns via the regular emails sent. It is crucial to test the email marketing campaign carefully before sending out to avoid repercussions that may bring down the image of the company.
11. Measuring marketing campaigns? effectiveness
A small business needs to be sure that the applied email marketing campaigns are working effectively to produce the desired results. Its performance must be monitored through the number of enquiries coming back and the positive responses received.
Such evaluation allows better email marketing campaigns to be developed for future campaigns.
12. Motivating responses
A good marketing email would motivate the reader to respond positively to benefit the business.
A small business can adopt these 12 email marketing tips to establish and grow its business.