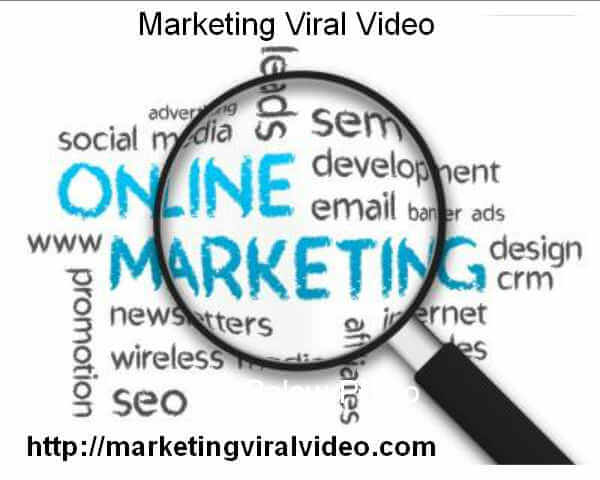 The emergence of mobile technology spurs on dynamic marketing tools such as mobile SEO that could benefit marketers and business owners in their marketing endeavors. This novel marketing strategy is part of digital marketing which is highly impactful on consumers using mobile phones and mobile devices.
The change in consumer behavior and demands in 2016 include the rampant applications of mobile technology through sophisticated mobile devices that bring about tremendous business marketing strategies and outcomes in various stages. Dynamic business marketing transformations are clearly seen in today's digital world with the increasing use of smartphones and tablets from the prevalent desktops and laptops in the last decade.
Mobile SEO Strategies
2016 looks poised to engage the digital market with the changing technologies such as mobile technology. As more mobile users are surfing the Internet via their mobile devices, more business websites are being transformed to be mobile friendly or mobile compatible to cater to the new behavior of web consumers.
The diverse online activities of searching, shopping and socializing on the Internet via mobile devices are attracting more business companies to engage in mobile marketing via search engine optimization strategies. Hence, mobile SEO strategies are greatly in demand today with social media networks like Facebook, Twitter and Instagram taking a major role through aggressive marketers and business entrepreneurs.
Mobile SEO is emerging as the rising star of digital marketing with sophisticated smartphones and tablets offering the best of online searches and transactions in a safe and secure environment with faster speeds. The portability of the mobile devices is very attractive to encourage a constant activation from anywhere at any time.
SEO+UX =Mobile SEO
This simple equation may not be found in any math or science formulation, but it is dynamite in the marketing world for businesses. Market research indicates 61% of web users call and visit the business to form the best of SEO+UX. The positive user experience with an optimized website brings on the higher consumer response that benefits the company brand and business.
Hence, it is critical to have a responsive website design that would encourage an optimal browsing experience. This is possible with a delightful array of impressive services offered by the website.
Mobile Connectivity with Effortless Portability
Smartphones have become premium versatile high-tech devices used to connect easily and quickly in today's progressively advanced markets. The attractive portability of mobile devices makes them a favorable connectivity medium that is ideal for online ads.
More consumers today are engaging the smartphone or sophisticated mobile devices in an online search or surf which works well in spiking web traffic at targeted web business sites. GEO-research is one dynamic app of mobile SEO with online maps feature found on vibrant smartphones to reach geographically targeted niche markets.
Websites need to be optimized for the convenience of mobile users who form a growing database for web businesses today. There is a huge market for local and global audiences via mobile connectivity when aptly deployed with the best of mobile apps. The implementation of local SEO augurs well in targeting the local audience with Google, according high rankings for the website to be indexed appropriately to reach targeted markets. Mobile users view the brands and business offers according to geographical locations to benefit small and medium local companies.
As the prices of sophisticated mobile devices drop drastically in 2016, most mobile users would be found in the market with more mobile apps to get online for their daily bouts of online searches and connectivity. When mobile apps and devices are made affordable and flexible, businesses would have no other option than to generate a responsive mobile website to cater to the changing market trend.
Responsive Website in 2016
Mobile friendly or mobile compatible websites offer greater competency and versatility in attracting the targeted niche markets as would be expected in 2016 with the greater influence of mobile technology. Websites would need to be designed and implemented for the small screen by being responsive through the offering of the full-fledged conventional website and small screen compatibility. This would allow easier maintenance for the business brand while widening its business audience.
A responsive web business site offers mobile users greater flexibility in viewing the business site on the tablet or smartphone. The mobile-friendly website should be easy to navigate across its pages for an enhance user experience on the Internet via the mobile device.
It is also critical that the mobile friendly website excels in performance with a faster loading than conventional websites. This would require a possible upgrading of the hosting services or optimizing relevant promo images that would attract more web visitors. The order of resources may even be subject to change for faster delivery and higher performance, which would augur well with web consumers who enjoy getting their information instantly.
A well-designed website that includes mobile SEO features is set to win more web visitors if there is a strong focus on enhancing user experience across platforms. This is the heart of dynamic website design and development, although different platforms may deliver different types of online user experience. The creative website aims to interact with targeted mobile users through the specific structure intentionally implemented to captivate web visitors' attention and engagement.
Social Media Influence
The huge subscriber lists on popular social media networks like Facebook and Twitter is evidence for the growing mobile SEO strategies activated in the market today. 2016 looks set to allow social media networks a great run for their popularity with businesses leveraging on their SEO features to drive in traffic.
Social media platforms have become dynamic marketing avenues to generate web traffic volumes that could expand business objectives quickly while converting potential consumers into loyal customers.
Mobile devices, advanced in technology, form the ideal bridge between online and offline media through Quick Response codes. These are readily printed or scanned using smartphones to be electronic messages that take on the likes of website URL, SMS messages or email address which could benefit the business owner or marketer.