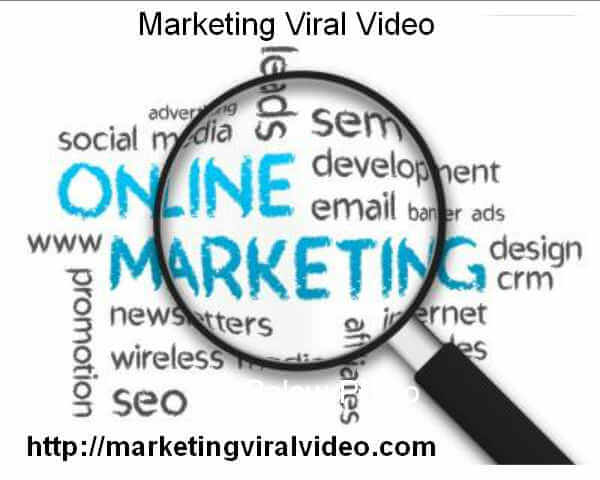 Email marketing is becoming a very popular marketing tool amongst aggressive online business owners and marketers today to combat the intense competition in the marketplace. Any online business today must consider email marketing strategies in a cost effective campaign to bring about the desired outcomes that boost business brand and market visibility.
The Past and Present Trends
Before emails came on the scene, businesses had to rely on flyers and leaflet distributions to promote their products and services. However, this mode of marketing is ineffective and costly while incurring the wrath of environmentalists against the high use of printed materials.
When modern technologies brought forth email technology, information could be conveyed very quickly across the globe for personal and work matters. Businesses caught on the opportunity to convey business updates and offers via email. Hence, the marketing costs were brought down drastically for businesses to enjoy high savings that boost bottom lines.
Mass email marketing was quickly adopted by many businesses across the board to enjoy higher sales and wider market presence. Business updates were quickly received and read by consumers who spend a lot of time on their computers.
Millions of potential leads to a business could be connected easily via email marketing. However, the best is yet to be experienced by business owners and marketers who want to stay ahead of the crowd.
With a proper understanding of the dynamics of email marketing, modern businesses would be able to capitalize on more sales and profits. Mass email marketing allows a strong focus on target audience via business emails that are well written to avoid being labeled as spam mail.
As the business market continues to woo consumers to their shores, specific rules of email marketing should be put in order if such a dynamic marketing tool is to be engaged effectively and efficiently. These rules were designed to fulfill anti-spam laws to ensure that all business emails via email marketing would reach the targeted audience and bring forth the desired outcomes.
Rule #1 ? Proper Format
Emails may seem simple enough to be employed in modern marketing endeavors today. However, it is more than sending a mail with some lines of information about the company offers or brand. The email must be well designed to be acknowledged as a professional email from reputed companies with a specific intention.
The email format must comply with the standard form and layout that allows recipients to confirm its authenticity and value to be opened and read. There should be a proper format that constitutes a professional company represented by the email. This would include the display of the company address to assure recipients of the validity of the business entity.
A professional layout is preferred for an effective and efficient email sent out to customers and potential leads who would judge the value and professionalism of the company from this aspect. Busy consumers today are not going to waste time opening emails that are of substandard quality in format to appreciate its contents.
Rule #2 ? Accuracy in Email Components
An email is a very crucial marketing tool that is designed to promote the business brand and offerings. Hence, every component about the business email must be accurate and true in representing the brand and company.
This refers to the email subject line which must be carefully worded to display an accurate offering in the contents of the email. This would prompt the recipient to open the email as the subject line of the email captures the attention and interest of the recipients. The right words used on the subject line can trigger a sense of urgency and importance to compel the recipient for an immediate reading of the mail.
The subject line information must correlate with the email content to increase the recipient?s confidence in business emails. The actual email content must be well written to engage the recipient and motivate a positive response such as an immediate purchase or order of the business offerings.
Rule #3 ? Authentic Sender
Professional business emails must display the authentic sender information on the ?From? header. This is to assure email recipients that the email message is not a spam mail, but one that is sent from a real and reputable company in the market. It is a worthy email that should be opened to enjoy the contents.
The ?From? header must have the company name for a quick and easy identification of the email recipient. A fast recognition of the company would motivate the recipient to open the email confidently, especially if the recipient is a regular customer of the company.
Rule #4 ? Personalized Emails
An effective email marketing campaign must engage the recipient. This can be achieved by addressing the recipient personally as with a friend than a customer. A personal greeting warms the heart to open doors of opportunity for the business.
It is easier to introduce and recommend business brands and offers when a personal relationship is activated which could be kick-started with a personal greeting than a formal mode.
Rule #5 – Clear Labels of Content
A business that engages email marketing strategies could be of various kinds. There are businesses that service adult niche markets with adult content. Such email contents should be clearly labeled and identified to inform recipients.
Proper warnings and caution should be included on the subject line or header to deter unauthorized opening of the mail that is not suitable for children.
Rule #6 ? Unsubscribe Option
Professional business emails must allow recipients the option to unsubscribe. Marketing needs and demands of consumers may change over time and the business may not be catering to the changed preferences of the consumers. Hence, it would showcase the professionalism of the company to allow consumers to exercise their marketing preferences.
Rule #7 ? Opt-in Option
Just as consumers may want to unsubscribe from a website, consumers may also want to opt in on certain business affairs for more savings and benefits. Hence, an opt-in option should be made available in the business email to allow email recipients choices to receive future business updates that would benefit them.