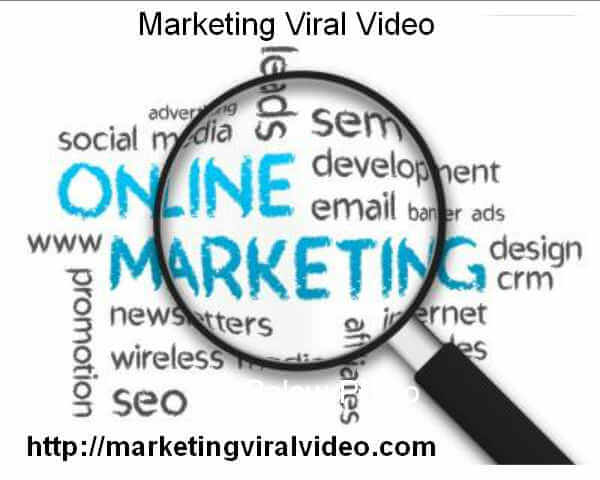 Established businesses today would be able to reminisce the past economies where 'the good old days' saw business approaches that were simple and straightforward to implement and develop although a lot of hard work was required to pursue success. When modern technologies came onto the scene with Internet facilities, companies were required to take up new tools and resources with new and exciting techniques in conducting business and marketing campaigns.
From the purchase of a domain name to set up a new business to the placing of online ads in a plethora of websites, modern business approaches have evolved dramatically. As technology progresses and consumers become more tech savvy, exciting business opportunities on the web emerged; one of which is affiliate marketing.
The Past
As affiliate marketing came on the scene, a lot of hype and buzz were generated with the new business model that was designed to generate millionaires from ordinary consumers in a short period of time. Affiliate programs mushroom readily with many marketing networks offering diverse quick rich schemes to ambitious consumers and business owners. Lots of entrepreneurs were produced to take advantage of the new online business venture known as affiliate marketing through new concept business programs.
Although affiliate programs were still very vague in their marketing structures and business concepts, many individuals jumped onto the bandwagon with enthusiasm and determination to chase after success and wealth. The more creative and tech savvy individuals spent a lot of time understanding the business concept to work the online business plan to turn it into a profitable venture. Within a short span, the market noted a wide range of affiliate programs for all individuals to participate in with or without products or services to render.
It is amazing that a simple business concept without a store or product/service can generate a high participation rate from consumers who harbor high hopes of success and wealth as an enterprising entrepreneur in the market without indulging in high capital or investment.
Hence, it is not surprising that affiliate marketing was very attractive to every interested consumer who is interested in generating extra income quickly and easily without incurring much overhead cost. Affiliate marketing was considered a 'get rich quick' scheme that desperate consumers may want to indulge in or for housewives and retirees who have extra time on their hands.
The Present
Today, affiliate marketing is not limited to those who want to supplement their monthly income while holding their primary jobs. The growing options in affiliate marketing are opening most lucrative business ventures for geeks, nerds, high school dropouts, professionals, housewives, retirees and anyone who is interested.
The market today is filled with different types of affiliate programs and affiliate marketers that practice different standards of operation. Creative individuals are not short of innovative business plans that can be structured as a potential affiliate marketing program with certain terms and conditions. High revenue generation is deemed possible with hardworking affiliate marketers who work passionately on their affiliate program while unscrupulous affiliate managers tend to take on some short cuts through dubious programs that benefit themselves as they manipulate marketers in various aspects of the operation.
It is easy to succeed in the world of affiliate marketing today with the many options available. Affiliate marketing can include marketing programs that have no product, single or multiple products/services. An affiliate marketer may join one or more affiliate programs to draw in higher income from the different commissions of each program.
Good negotiation power allows an experienced affiliate marketer to choose the best affiliate programs in the market today that would best benefit them. A good affiliate program is easy to market, whether it encapsulates product/service or not. Today, any ordinary consumer can be a successful business entrepreneur in their own right through a good affiliate program with a little effort and good understanding of the business concept and structure. With the proper execution and care exercised at every step of the way, an affiliate marketer can generate a huge income easily to enjoy a change of lifestyle. However, different affiliate marketers and business owners would generate different levels of success depending on various factors at play in the economy and character.
The Future
What does the future hold for an exciting and dynamic business venture such as affiliate marketing? No business expert or consultant can really give a precise answer, although many intelligent guesses have been made. The proactive stance of affiliate marketing today forecasts a positive outlook for this business venture as it positions itself as a powerful force on web businesses and the general economy.
Millions of merchants are impacted every day with affiliate marketing driving the diverse businesses in the market. If modern technologies continue to develop more advanced and beneficial features to boost web businesses, the future holds bright for affiliate marketing instead of its bubble bursting in due time. Different emphases may be generated with future business operations where customer service is not as imperative as customer relations.
As social media becomes more encompassing around consumers' lives, business sales and profits rely on customer relations and the best offerings in town or in cyberspace. This may compel consumers to be better connected through social media to gain a wider circle of influence in order to boost their income and wealth status from respective affiliate programs.
It is envisaged that better and more vibrant affiliate programs may come onto the market scene in the future with advanced technologies developed. Advanced forms of affiliate programs may emerge to offer current affiliate marketers and managers greater business opportunities to indulge in ecommerce more readily. Greater marketing tools and techniques would surface to aid ecommerce entrepreneurship as more ecommerce gurus make themselves available to service developing business entrepreneurs.
The future market may be so intensely connected than it may stifle affiliate marketing unless it evolves into a higher form of ecommerce venture that is acceptable to modern business entrepreneurs who must be prepared to adopt the new changes. New business targets and plans would be conjured incorporating the latest technologies and tools while every feasible affiliate program would be cross-checked to determine the most plausible option for success.