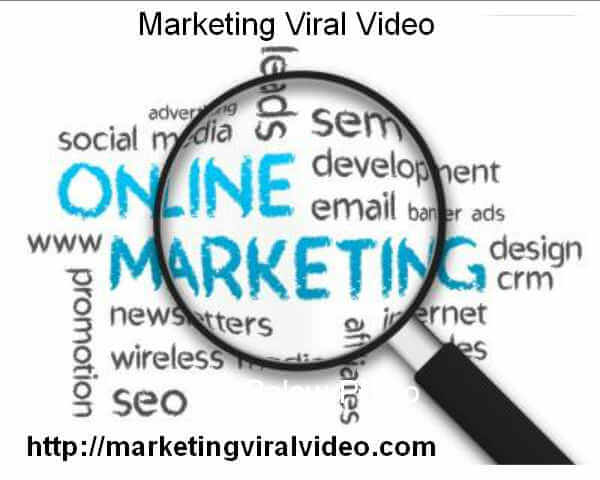 A small business need not struggle to stay afloat in the challenging marketplace today with the host of technological tools and solutions easily available to aid them in securing a better position in their industry.
More and more small businesses are using social media to grow their operations and enjoy better bottom lines as well as a better reputation or branding. Social media is an effective and powerful tool for small businesses to overcome the various challenges faced in breaking through in the industry.
Beneficial Strategy
Small business owners are adopting well thought marketing strategies on how to grow their small businesses using social media. This form of online media brings all walks of life together to share, discuss, comment, network and bookmark over any issue in life and under the sun.
Some of the most impactful social media platforms include Facebook, YouTube, Twitter, LinkedIn, MySpace and GooglePlus. Social media marketing is the rave today among competitive businesses that want to push forward to the forefront of industries with an ever increasing circle of consumers from far and wide while creating a greater awareness on product brand. Social media marketing impacts user by user as the word is spread through a simple sharing between friends and associates online.
The popular social media platforms offer more exposure to any business, small to large, on the Internet to reach a wider scope of consumers across the globe. These platforms prove to be a strategic network marketing channel for business expansion and growth in a more cost effective way with better results.
There are unlimited business opportunities with the implementation of social media marketing strategies and campaigns where millions of consumers are drawn to the business offerings. This scope of consumers is not limited to local leads but also includes a diversified geographic market across the globe.
Small businesses benefit from using social media approaches as this is an almost zero-cost marketing strategy with low investments which is ideal for enterprises on a low budget. The business messages can be disseminated effectively at a low cost to benefit the business besides improving the web business presence. A small business on a popular media platform enjoys more attention and talks on Facebook or Twitter which leads to better web searches by popular search engines such as Google and Yahoo!.
Small businesses that use social media gain direct contact with potential business leads to understand and meet their shopping or lifestyle requirements. Such marketing strategies provide a small business the opportunity to be clearly visible on the Internet with a viral upload on any business update. This could be in the form of a press release, business video on YouTube or some inspirational graphics that are motivational. These can be liked and shared by millions of people in a matter of minutes before the whole world gets to know about it and the business entity becomes famous instantaneously. This form of ?viral marketing? is very much desired by all businesses to make a great impact on consumers and the business world to increase the company image and bottom line quickly.
Game plan
Small businesses using social media are set on the right game plan of success. A business marketing game plan that engages social media comprises a process of steps that serves to accomplish the social media marketing objectives of the business.
The scope of social media marketing is huge with a lot of possibilities and diversities where competition reigns with the bold being challenged from start to finish. Only the farsighted and diligent would make progress in their endeavor as they proceed to work out the social media business game plan that involves building up the network, boosting web presence, staying connected and monitoring the business progress.
Building a solid network is an important first step in establishing the position of a small business for better things in the near future. The small business owners need to seek and add potential leads to their network while keeping regular contact with them through personalized messages and active responses such as joining online groups to boost the web presence.
The game plan involves adding value in a group that would boost the image of the company with a favorable rating by group members who are probably potential customers.
Small businesses can propagate their social media presence by adding links to their social media pages on their web business sites or online newsletters. A social media marketing game plan includes being connected with current and potential customers see results. Constant communication can be achieved through relevant content emailed to these consumers who can make a positive response to the company.
Useful tips
Small businesses that use social media can grow with the right tips applied; one of which is to add value to the contact list all the time. Useful product or service information and interesting facts for a more affluent life can interest the consumers to be loyal followers and patrons of the company as it grows.
There must be a consistency in the business? online relations that take time to have trust and loyalty established between customers and company. This can come through multiple postings on the web via daily tweets and frequent emails without being annoying.
A small business must join enough online groups or forums with an active participation in beneficial discussions and online chats. If a small business owner offers professional knowledge and input, consumers would be impressed to follow its web business site and Facebook Page.
An effective social media marketing plan thrives on strong relationships with potential leads. Hence, a personalized interaction with the customers would build up good relations that open up opportunities to display a colorful personality and character of the business owners that would delight customers.
Small businesses on social media strategies must respond quickly to their customers? grievances and meet their needs or queries to ensure continual support. A strong customer support or following would enhance the business presence regardless of its size. The business profile can be visible with good links in the web business site, blog or emails. A good monitoring of the business? social media presence would allow the business to evaluate the effectiveness of its social media game plan to boost its bottom line and future growth in the business world.