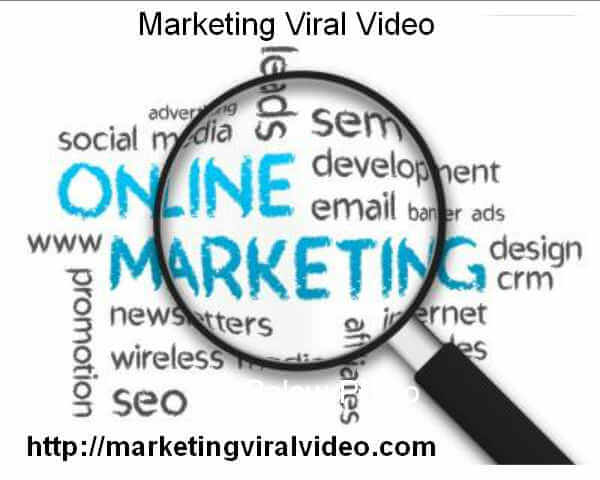 Facebook is one of the more popular social media networks in town today with more and more businesses clamoring to be seen on this platform. However, this powerhouse platform that boasts of millions of subscribers and fans has shifted its own marketing strategy to impose a ?pay-to-play? mode.
Hence, Facebook ads now cost more than yesteryears for businesses to promote their goods and wares. Nevertheless, it is still a highly preferred advertising option even with the payment required to target potential leads and niche markets.
Reaching Customers
Facebook has been found to be highly effective in reaching targeted audiences and potential leads to fuel the business. It is an ideal networking platform to widen the search for new customers while extending the marketing reach to business prospects through relevant business updates.
And this social media networking platform does not disappoint with continuous progression on offering advanced and better features to delight its subscribers; many of whom are business owners and marketers seizing the right opportunities in promoting their business offerings and enhancing branding.
The recent positive changes implemented by Facebook serve to offer businesses an extra edge over their competition for reaching targeted consumers. Business owners and marketers who are constantly alert to the updates on Facebook stand to gain an unfair advantage in enjoying the latest marketing tools and solutions offered by this dynamic social media network.
Provision of Larger Ads
Smart and aggressive businesses engaging Facebook would do well in taking advantage of Facebook Ads even with the low fees imposed. Most companies that want to make a strong impact on their targeted audiences to boost sales and branding would adopt the ?go big or go broke? attitude. Hence, big ads on Facebook would attract the attention of consumers where the social media network offers bigger right column ads with bolder formats for enhanced presentations.
Bigger Facebook Ads offer more value in any online advertising campaign as the larger size conveys a more impressive display of the company. Larger ads imply a stronger and more confident company wooing the right audience to support and participate in the business offerings that are designed to benefit recipients and takers.
Bigger ads give more space to present more information to impress customers for an active participation in the promotion as well as allow words and images to be clearly visible even from far. Bigger ads on Facebook would mean fewer ads on the same page to ensure a more focused attention on the ones displayed on that page.
Smart businesses should take advantage of the unlimited space offered by Facebook in generating ads to draw more clicks and web traffic to their sites. Business ads can be creatively designed and displayed on the Facebook News Feed section as well as its right column to reach the intended audience.
More Advertising
Frequent exposure is instrumental in remembering a brand or product on the Internet. This is the path to take for businesses that want to be at the top of the consumers? mind and purchasing choices. Facebook ads can be displayed regularly or frequently to be impressed on consumers? minds to be a preferred choice that compels purchases and positive support.
This new advertising feature proves to be a distinct advantage for business advertisers who can manipulate an ad twice a day instead of the old once a day option. This increased frequency can be practiced on pages which a Facebook fan may not be connected with to drive new traffic to the web business site. A connected Facebook fan can enjoy business ads from the News Feed options as often as 4 times daily. As the adage goes, ?out of sight, out of mind?, business owners and marketers must employ tactics that would constantly remind consumers of the brand and business to increase sales and bottom lines.
An increase ad frequency in Facebook helps businesses to attract potential customers who would be viewing the ad more often to gain a stronger impression of the business brand and offering. This new advertising feature from Facebook enhances the online web experience for all users, whether they are potential leads or not.
Proper Ad Management
It is necessary to ensure a good management of ads placed on Facebook that would avoid confusion and frustration on the consumers. With the advanced technologies emerging on the scene today such as mobile technology, many Facebook users have mobile devices which can receive Facebook ads at any time anywhere.
Such ?on-the-go? availability stems from Facebook Ads Manager that services mobile devices. Business owners and marketers can use Facebook on a wider range of devices to reach a wider circle of customers. This well structured management facility allows marketers to pause and resume online advertising campaigns, review and evaluate the effectiveness of the ad campaign or edit budgets and schedules.
A well managed online ad campaign proves to be an efficient and cost effective online marketing campaign that benefits the brand and business with more savings and profit. Modern consumers appreciate well managed ads that are professionally displayed at the right time and place without being a distraction or a hindrance. Such a well organized ad presentation is bound to impress consumers to support the business.
Simple Implementation
Business owners or marketers who are too busy to take a deeper interest in manipulating Facebook Ads effectively can refer to the dynamic advertising facility offered by Facebook. The Facebook Promoted Post makes ad creation and implementation easy, simple and fast without hassles and confusion.
This super simple advertising option by Faceboook allows business owners to post individual pages that enjoy more paid reach in the News Feed section to keep Facebook fans and friends updated on the latest business offerings or updates on the brand. The Facebook Promoted Post facility offers simplicity in activating an ad display with great analytics to ensure a constant ad display that engages consumers.
Such a facility is a boon to business owners and marketers who are not tech savvy and for those who have no time to indulge in self-generated ads. New business owners and marketers can kick start their Facebook ad campaign through this facility before venturing into more advanced options.