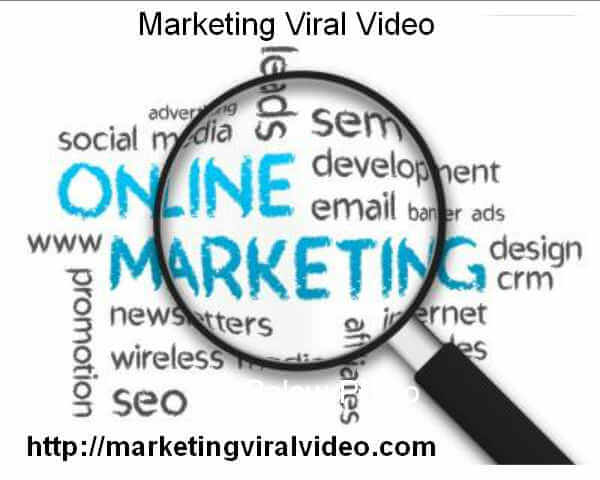 A blog first came onto the market as an online space where a blogger can pen personal thoughts and opinions electronically instead of paper in a journal. Today, the simple blog has been dramatically transformed into an online business potential that can bring in vast riches over time.
A weblog is now more than a simple website to store personal postings or space for sharing information with like-minded individuals on various topics and issues in life. As the number of web consumers increases by the day, the blog is now viewed as a potential online income generator with an increasing readership that is willing to pay for reading the updates or participate in exciting activities organized by the blogger.
Niche blogs
Simple blogging activities have been transformed into niche blogging where niche markets are identified and blogged to meet the needs of consumers in the market. Niche blogs can be a handsome online income generator as the market has plenty of consumers sourcing such information; many of whom are willing to pay for the latest updates.
These profitable blogs specialize in a specific component of the market that others may not want to indulge in due to the lack of expertise or experience in securing the desired information or activities. A niche blog that supplies the desired information in the proper structure can draw more interest to its site, especially if the topic is well presented and interesting with related activities or antics that delight the readers.
Niche blogs offer specific information and helps in a specific area of life that would benefit the reader who would be compelled to return to the site for more helpful notes even for a fee. Google loves blogs; especially high quality niche blogs that are specific in nature which it ranks highly looking at the unique characteristic of the blog site.
Generating income through blogging
Anything is possible on the Internet to generate income. The simplest of tools and resources can be cleverly manipulated to generate income for the enthusiastic marketer. A simple but professional looking website with interesting contents that appeal to a portion of the market can be monetized through a sufficient traffic crowd.
One of the easiest ways to blog the way to online riches is to sell ad space on the blog generated. This is like the adage 'killing two birds with one stone' where the blogger can enjoy blogging while expecting income without extra effort. Some advertisers would pay handsome rates for a blog space ad if the blog site is highly ranked with a high traffic flow. Another way to monetize the blog is to place affiliate banners promoting selected products or services that would generate income to the blogger when web visitors visit the affiliate websites or participate in the online activities of the affiliate marketers.
The blogger can also promote personal products or services on the blog site to generate some income without incurring advertising costs as with traditional advertising modes. This approach saves the blogger a lot of money besides having income flowing in if the advertised products are reasonably priced. Good services in delivering the ordered products and services would see repeated businesses while establishing the blog site to be a reliable and trustworthy online business site in the market which would draw more traffic. Good services and attractive products at a blog site would easily be publicized by word of mouth among satisfied customers through their mobile devices or social media platforms. Local and global consumers can readily flock to the website at any time to boost the blogger's reputation and business profits.
Generating traffic
Every blog must be well visited to be profitable as a business website. A good blog with high quality and useful content can draw a host of web visitors that are interested in the content for some reason. Regular quality postings would ensure that the web visitors keep coming back to the blog for more updates and interesting recommendations that would be helpful to the reader.
The frequency of text posted on a blog site depends on the blogger. The blog may have only one theme or comprises different topics to attract different readers. A blog post could be executed once a week or on a daily basis depending on the availability of interesting and fresh content to be posted.
Blog contents with rich keywords would attract not only more readers, but the favor of top search engines that love unique keywords to rank the site or page higher. This in turn draws more web traffic as the highly ranked blog is positioned at the top spots in popular search engines' SERPs.
Once a blog becomes popular, more traffic would visit it; this can happen when a happy reader shares the blog site with its vast circle of contacts and when social media networks are manipulated in broadcasting the popularity of this blog space.
Other methods to increase traffic to the blog site are available using the rich and cost effective options on the Internet today. These include Cost-per-Action and Pay-per-Click marketing modes where low investments can bring in high returns in a short time frame.
Affiliate programs on the Internet are popular in generating handsome incomes and feasible with blogs. The use of effective links and buttons on the blog can motivate web visitors in making online donations to increase the income quantum.
Conclusion
Once a blog makes a handsome income for the blogger, it is easy to repeat the same process for other blogs to have various income generating avenues without much effort. Hence, this new form of income generation is getting very popular to become rich and famous without exerting too much work, capital or pressure.
It is not surprising then to have ordinary consumers or high school dropouts to make big bucks on the Internet through blogging in an accidental manner if their posts gain a wide following. A simple blog can prove helpful to consumers with lots of good links that augur well with top search engines and consumers.