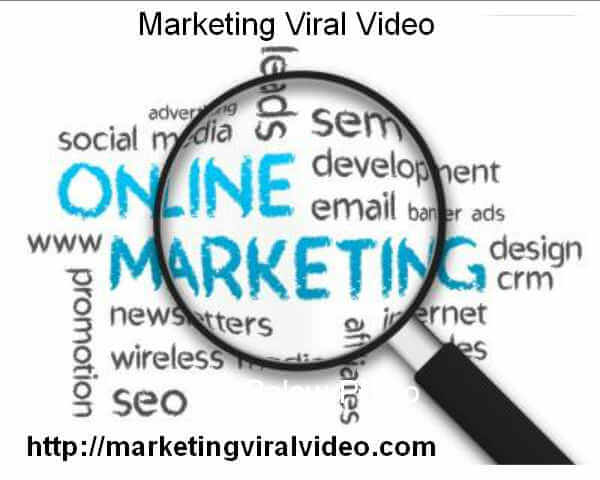 Marketers today are fortunate to have more dynamic technologies and solutions to assist them in their marketing quests. However, sometimes too many choices could be a distraction for the marketer in selecting the best option. There may be too many factors or components to consider in making a firm decision that is expected to bring more results.
Delivery of Contents
Modern businesses today require a strong platform to display quality content that would attract the right business prospects to their site for sales and business connectivity. Presenting such contents to the right audience is a crucial component to driving traffic to the brand and business.
This could be achieved through several ways, but one of the most effective means is to have consumers subscribing to the business's RSS Feed. Marketers or business entrepreneurs need to notify all their subscribers by email or through the social media platforms of the availability of new content.
RSS stands for Really Simple Syndication or Rich Site Summary which is a specific format deployed to handle the delivery of web content. Many online publishers, bloggers and commercial professionals as well as politicians engage it for all types of content to be delivered.
RSS Feed is applied to convey information that needs to be sent out to any group of subscribers that wish to be updated with such content. This delivery of content facility must be signed up for before the service is activated. The subscriber is requesting for contents to be delivered from subscribed sites. The advantage of the RSS Feed subscription is the single source reference for all required information or content instead of multiple sites sourcing.
RSS Feed Process
The RSS Feed process is quite straightforward. A webmaster might produce new content using simple text files which are known as RSS headlines. The content would be submitted to a particular RSS feed server, which sends it off to the subscriber's screen for viewing. The subscriber needs to install an RSS Reader Tool as a user interface on his computer for this service to work.
There are many popular RSS Reader Tools in the market as choices for subscribers. These include SharpReader, BlogExpress and Mozilla Thunderbird. Many of these tools are available for free with an easy application. Contents are viewed with a simple login by subscribers to their RSS reader page. Such subscriptions eliminate the manual checking of every website for new content as the browser takes over the tedious task in monitoring the sites with updates to users. The browser could also be set automatically to download new updates.
RSS Feeds versus Email Marketing
Bloggers are noted for manipulating RSS Feeds to send their new contents to subscribers which simplify the delivery process. It is preferred over the traditional Email Service Provider services in the market where an email subscription option must be added on which proves complicated for an efficient operation.
However, changes in technologies and solutions bring along changes to tools and their efficiency. With more business opportunities in the market and especially on the Internet, marketers and business entrepreneurs like bloggers may need to operate affiliate or partnership business programs. It would be necessary to email subscribers directly via direct email marketing on updates instead of using RSS feeds which require a subscriber list ready.
It is always the right time to start building up the business email list for those moments when important content could be sent out to targeted audiences for support and response.
RSS Feed and email marketing have their own pros and cons which a marketer or business entrepreneur would need to identify and see how these match their business structure and objectives. RSS feed option is excellent for sharing content with other sites that would display the content to attract other potential business leads which the marketer could not access to. This widens the potential customer base for the marketer.
Many marketers are checking out a synergy between the two options where they manipulate Email Service Providers to send emails to RSS for new content notification to subscribers via email.
Benefitting from Options
Small or new Internet business owners and marketers would find these service options useful as many struggle in creating appropriate email newsletters to be sent out to their potential leads or customers.
E-newsletters are very time consuming; let alone generating quality content that is value added to subscribers. But an automation of the newsletter creation with RSS, the process is simplified and fast.
Smart marketers who produce contents to their subscribers could consider using these as e-newsletter contents that would be delivered via RSS. Automation of this process is possible to ease the challenges of time for the marketer. New content posted would be automatically sent out to subscribers using RSS feed to the email list.
Simple Process Activation
The best of both worlds could be reaped with the proper setting up of delivery options. A well structured email marketing service must be put in place with RSS to email or "blog broadcasting" feature.
The preferred layout template is selected with graphic or color changes before inserting data fields in the mailer for the RSS feed content to be displayed. Once the setup is complete, the RSS feed address is checked regularly by the email marketing service provider for the latest posts not broadcasted.
The contents are manipulated with compilation according to set parameters before sending out automatically from a queue. Different email marketing service providers may operate the process slightly differently with regards to frequency of content delivery.
Marketers could check the mailing service queue to identify contents on the queue to be sent out or if edits to the contents are necessary before delivery. There are also category-specific feeds, which could be deployed for delivery specialty topic newsletters as a distinctive content send-out.
Conclusion
Every tool in the market like email marketing and RSS feed subscription has its pros and cons. With the right understanding, each tool could be manipulated to bring optimal benefits to the marketer especially with a synergy of tools.