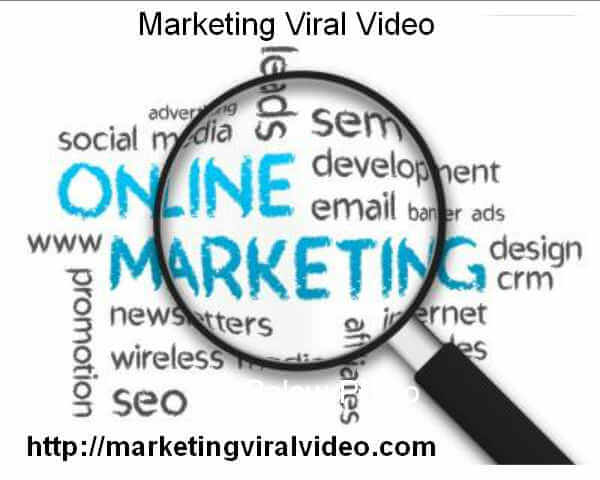 However, the market today offers a delightful solution to these consumers who want to be business owners or generate income without having to sell anything. This exciting business venture is known as Cost-per-Action marketing where income is generated via others executing some simple action as per instructions such as filling out an e-form or downloading free software.
A Golden business opportunity
CPA marketing can be found in various forms where low cost offers of products or services can be promoted; potential leads entering simple contact information; giving a comment or 'Like' the posting. The myriad of potential CPA marketing opportunities can make it a daunting choice for ordinary consumers to choose the best option to kick start their business venture.
There may be several steps to take on to kick start the CPA marketing business venture before a satisfactory income can be secured. However, the Internet offers a host of guidelines and tips on embarking on CPA marketing successfully from 'A' to 'Z'. There are also plenty of CPA experts or gurus who are more than willing to assist any interested consumer in a CPA business startup for a reasonable fee.
Consumers who venture into CPA marketing would view their decision as a business venture that would generate a sizable income easily and quickly rather than as an employment. Indeed, the amount of returns depends solely on the CPA marketer in terms of effort, time and strategies applied.
Basic CPA business requirements
There may be several basic requirements to be satisfied before one can sail off with CPA marketing. The very first requirement for a successful CPA business is to have a well designed and themed website. This website would establish the relation of the business owner to affiliate marketing with an approval from CPA networks. CPA marketing works differently from the traditional affiliate marketing where the former requires approval from established CPA networks that serve as mediators between publishers and advertisers. This approval is mandatory to ensure that genuine traffic would be sent to the publishers who would make the necessary payment or commission for the influx of potential leads to boost their sales and bottom lines.
An approved CPA marketer is assigned an affiliate manager that is responsible for the welfare of the advertisers regardless of the number of CPA networks signed up. The CPA marketer must generate sufficient traffic through a variety of ways that would satisfy the publisher in order to secure payment. Advertising modes to generate traffic include Pay-per-Click, PPV and SEO where the generated traffic can be directed to the targeted CPA offers on promotion. Income is generated through the difference between advertising cost and genuine lead conveyed.
Alternatively, the CPA marketer can build a potential leads listing in random markets or demographics to be sent to the targeted CPA offers. This list can be reused to enjoy more income with less capital incurred.
A successful CPA marketer needs to stay alert to the status of their selected CPA offers as there may be a limited promotional period imposed. This is where the CPA marketer should be in close liaison with the assigned affiliate manager to confirm the targeted CPA offers to avoid expiry and wasting of time and effort.
Success tips
Anyone can be successful as a CPA marketer if the basic requirements were adhered to with a diligent embrace to some success tips. CPA marketing can be a cash cow or those who are diligent and alert to the available business opportunities to cash in at the right time when the best of the offers come around.
It is necessary for successful CPA marketers to identify the hot topics and sizzling CPA offers in town to grab the opportunities when presented. Modern consumers are always interested in the latest trends and there is always a myriad of CPA networks that push out these offers to be grabbed by fast moving CPA marketers who are always alert to potential new deals in the market.
A successful CPA marketer must be mindful of the right timing in promoting selected CPA offers. The window of opportunity in promoting these trends may be small but a huge return can be generated with the best of marketing strategies even if some capital needs to be output.
The way to go
As CPA marketing is so simple to set up and implemented, it is not surprising to have more and more ordinary consumers plunging headlong into this potential billion dollar business venture every day with the increasing number of offers cropping into the marketplace. CPA marketing can be executed easily at the comfort of the home or any preferred venue with Internet facilities.
There is no need to sell any product or promote any service; hence, no business acumen is required to be successful with CPA marketing. Only a clear understanding of the business concept and a right work attitude are required to make money like magic when the right tools are applied.
There may be certain terms and conditions imposed by different CPA networks in their operations and collaborations. It is best to identify the status as an advertiser or publisher when engaging in CPA marketing. A consistent, reliable performance with a regular influx of potential leads sent to the CPA offers would bring in the money quickly on a regular basis.
Conclusion
CPA marketing is an excellent business opportunity for all consumers who wish to make extra income easily without compelled to sell anything. The Internet is a lucrative business platform with plenty of business opportunities, solutions and tools to be implemented by business owners to generate income of any preferred size.
The availability of established and trusted CPA networks in the market makes it easy for consumers to take up CPA marketing that offers easy income through simple actions without having to sell any product or promote any service.