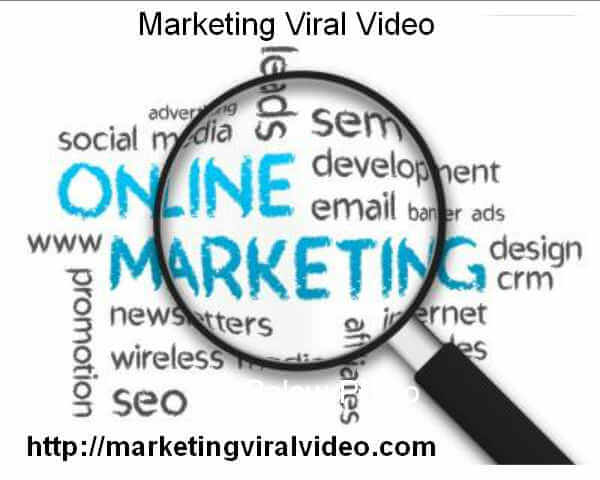 The emergence of mobile technology brought forth a host of exciting communications opportunities for the ordinary consumer as well as business owners. With the availability of mobile technology, new and advanced mobile communication means come quickly onto the market scene to delight consumers from all sectors.
Modern businesses, especially small business owners, were quick to capitalize on this new wave of technology that can boost the business bottom line. Mobile marketing is now creating a splash for small businesses that find it very easy and convenient to contact their customers as well as growing their customer database with the many dynamic features in a mobile device.
Interesting features
A good communication between the targeted customers and business is crucial in establishing a strong relationship to ensure business continuity. Mobile marketing allows this objective to be achieved easily with most modern mobile devices in the market today as more and more consumers possess a mobile phone.
Mobile marketing offers many delightful and cost effective ways for small business owners in engaging their customers while drawing new ones to their fold easily with text messaging or friendly calls. Text messaging is a powerful feature in mobile marketing where simple, concise text messages can be conveyed with a positive response from consumers in visiting the business website or store for further participation in attractive and rewarding marketing campaigns.
The myriad of exciting tools and marketing concepts that can be employed to enhance the effects of mobile marketing includes MMS, Bluetooth, USSD, wireless social media, infrared and mobile internet and applications. More advanced tools and applications are emerging with the latest technologies that impact mobile technologies. Many more consumers can be connected effectively via their mobile phones with strong communication mediums and channels that are efficient and easily managed.
Growing preference
Mobile marketing is now deemed as one of the cheapest marketing options in the market over traditional marketing means for the business owners and consumers. The vast number of mobile users and the growing demand of better mobile devices are bringing down the cost of mobile technologies and resources that benefit both marketer and the consumer.
Every nation on earth is embracing mobile marketing technology readily today with the widespread availability of mobile technology. More consumers prefer communication and updates via their mobile devices than computers or laptops which are big and bulky. Mobile devices are smaller and portable to be taken anywhere easily to stay connected. Hence, it is not surprising that the sales of mobile devices are increasing in recent years, especially with the latest models emerging in the market.
This leads on to the increasing number of mobile marketing texts sent to keep mobile users informed of the latest business offerings and promotions.
Impact on small businesses
The high usage of mobile users augurs well with small businesses that can also capitalize on the dynamics of mobile marketing at lower costs. Small business owners can easily send out business updates and product promotions immediately to notify consumers on the latest and best deals in town especially those on a limited period. A mobile marketing text can be read within minutes with positive response taken within the hour to take advantage of the offer. This is great for small businesses to move their stock quickly to enjoy better ROI.
With the statistics of at least one mobile device to every consumer today, the market is a haven for businesses in every industry regardless of size. Hence, small businesses today are able to compete with bigger players in the industry; moreover, small businesses are not in any serious threat in the market today to enjoy business continuity via vibrant mobile marketing strategies. The high number of active mobile users in the market makes it very lucrative for small businesses to reach their desired demographics in boosting sales and branding.
The progressive technologies of today are providing great business opportunities for enterprising entrepreneurs via simple marketing solutions and resources like mobile marketing. The affordability of the mobile device with a bit of ingenuity and determination can propel a new business startup to great heights within months to be established. Even if there is no other marketing tool available to the entrepreneur, the mobile phone is the closest marketing tool available to kick start the business.
The wide scope for mobile marketing today encourages more and more business owners, especially small to medium entities, to be engaged with this marketing option at lower costs. This efficient and effective marketing medium is able to present business products and services directly to the targeted consumers as there is a wide coverage of strong mobile network connections in almost all nations of the world. The increasing number of mobile subscribers provides a secure resource to garner the desired customers or potential leads easily at any time to increase sales and profits.
SMS marketing
Small businesses today are enjoying the dynamics of mobile marketing with the improved SMS features in any modern mobile phone. The world of marketing is growing more dependent on modern technologies such as SMS marketing to reach target audiences in a matter of minutes using concise content that appeals and provokes positive responses from the customers.
SMS marketing is considered a very cost effective tool for small businesses to continue their establishment in the market with regular SMS send-out on special offers. Appealing business promotions via SMS can be forwarded readily even by enthusiastic consumers to their personal circle of contacts and influence which become free advertising for the business. A small business can capitalize on this feature with well designed and effective SMS to loyal and supportive customers.
Customers like being engaged via SMS on best buys and sales from their favorite retailers. Besides informing customers of the latest business promotions, SMS marketing can include the distribution of coupons and vouchers via SMS to increase sales. Environmentalists enjoy participating in this kind of business promotions which are environmentally friendly with no printouts necessary. Small businesses enjoy this communication option as there is no extra cost incurred with hard copies if SMS coupons and vouchers can be accepted in open sales.