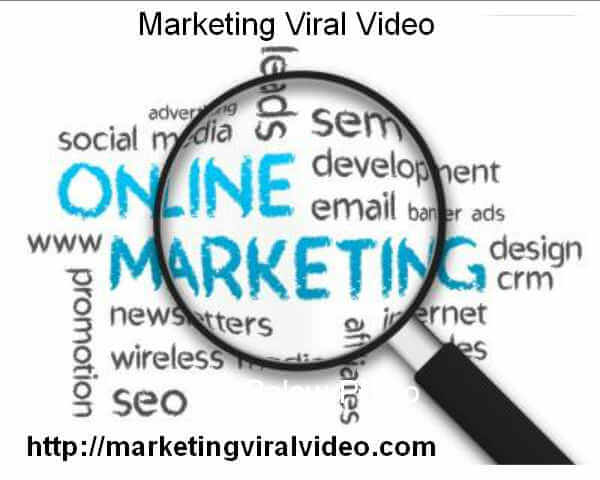 Modern companies are turning to Facebook as part of their marketing and SEO strategies in boosting their image, branding and bottom line. Besides the web business site, Facebook is regarded as the company?s ?second home page? on the Internet.
More and more companies are discovering the potential of Facebook as a rich source of web traffic to their web business site to boost sales conversion rates. There have been an increasing number of innovative solutions by Facebook to generate more web traffic to the web business site through tried and tested SEO approaches.
With Facebook taking a very proactive stance today in its own web SEO, business companies are now diving into similar approaches to capitalize on Facebook Page for more potential leads to their business. There are 10 top SEO Facebook strategies that a proactive business company should consider to gain quick benefits from Facebook on its business outcomes.
1. Stick to the best Facebook Page title for a clear identity
It is important for a web business site to select the best of titles for their Facebook Page to help web consumers identity their business offerings easily. This title must be easy to remember to prompt consumers to the web business site frequently.
The title must be interesting and relevant to the business that would attract consumers to visit. It must generate interest among consumers who would be inclined to talk about it or share it on their blogs and other web platforms.
The best title for the company?s Facebook Page should include the company?s name or that which reflects the company?s offering. This would allow Facebook to manipulate the Page name in the title Page without sidelining it if the title changes. A title change can also cause Google to sideline the page from its established listing.
2. Use the best URL on Facebook Page
Very few sound businesses change their URLs to ensure a constant application and identity to their business scope especially if the best URL is identified. This works similarly with Facebook which allows flexibility in choosing the Facebook Page title.
The new Facebook regulation on Pages is to have URLs reflecting the company?s form of business instead of using common brand names as titles. Hence, a good URL would be one that authentically represents the business on the Internet with a firm reflection on the company offsite.
A wise choice of URL on a Facebook Page is crucial as changes cannot be made after the selection is made.
3. Manipulate the best facility on Facebook Page to display via ?About? box
An impactful SEO technique on web business sites is to ensure that key phrase-thick contents are located close to the Facebook Page top for easier identification. There is a restriction of position by Facebook on substantial textual content to be displayed upon its Facebook Pages wall; hence, the ?About? box proves to be the most effective spot to incorporate the desired content.
The ?About? box allows 250 characters to be stored and displayed which should be sufficient for web businesses to identify the best of words to promote themselves to online consumers.
4. Insert relevant info via ?Info? tab
Facebook offers an excellent feature in ?Info? tab button where every Facebook Page with different fields of information can be stored and displayed. These fields may contain important illustrative data concerning the Facebook Page such as important key phrases and content or high precedence backlinks.
These Facebook Page fields should be filled to benefit the web business site as these are excellent storage spaces for relevant keyword phrases, hyperlinks and interesting web content that can boost a content material rating for the web business site through Google queries.
This is a dynamic feature which benefits the web business with a myriad of different field types tailored to the business needs.
5. Include ?Static FBML? tabs, storage boxes and static backlinks.
There may be a restriction to the amount of textual content on Facebook Page but it is possible to manipulate a Facebook feature of supplemental tabs and boxes for storing and displaying text, images and hyperlinks.
Such static FBML tabs and boxes are excellent in raising the Facebook Page ranking for any business company.
6. Include direct backlinks to business site
It is important for direct backlinks to be included in the Facebook Page stream at the top to generate more web traffic to the web business site. There must be the status update facility of relevant and effective direct backlinks at the Facebook Page top spot to draw more web traffic.
Hyperlinks in these status updates can enhance the Facebook Page without any penalty from Google which searches out sudden increases on inbound links to the Page.
7. Posting relevant material
A good SEO Facebook strategy includes adding interesting pictures with captions or posting activity images with descriptions to attract more web consumers for a closer look. Web consumers love to get involved in an online chat or discussion via some social media platform about almost any topic under the sun listed in the Facebook Page if it is relevant to their interest and life.
These important features offer a great opportunity in connecting or touching base with potential leads using interesting illustrative content shared.
8. Include inbound links via backlinks
This is a common SEO Facebook strategy where good quality inbound links are included in a good number of high-authority web pages to enhance the Facebook Page rank. This strategy can also boost the business image and brand easily using inbound links directed to the business Facebook Page.
9. Increase intra-Facebook hyperlinks
Relevant inbound links are very effective in drawing more web consumers to the Page; these could be more Facebook supporters visiting the site through the attached backlinks on Facebook Pages and user profile pages.
These well positioned hyperlinks are accessible to search engines to generate more web consumers and backlinks directed to the Facebook Page.
10. Encourage ?Like? option
The ?Like? or comment option in the Facebook Page?s stream is extremely beneficial to boost the business as every like or comment has Facebook is linking the user?s name to their personal Facebook profile page.
Hence, these supporters? profile stubs allow Google to create appropriate links between the business Facebook Page and its followers.