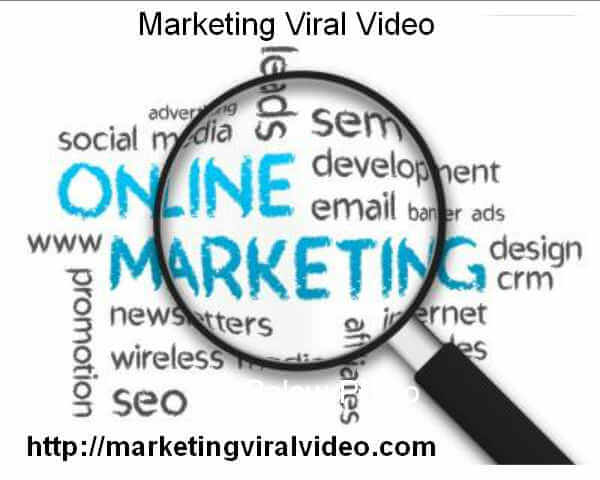 Internet marketers and business owners are expecting much more in 2016 as technology progresses rapidly. They are anticipating more dynamic marketing tools and strategies from advanced technologies to impact the market like never before. This could happen with direct marketing as mobile apps emerge alongside mobile technology.
As more dynamic mobile applications are developed, Internet entrepreneurs and marketers would communicate more directly across the globe with customers and potential leads through innovative media.
Many predictions on strategic direct marketing for 2016 are on the table.
1) Rise of Mobile Technology
As mobile technology rises in this era, 2016 is expected to see the rise of dynamic mobile apps to flood and dominate the market quickly. There would be a greater impact on businesses through the application of mobile devices with more sophisticated solutions and tools that boost online marketing.
Smart phones are expected to penetrate the masses more aggressively across the globe as advanced technologies are made readily available. A myriad of mobile apps would be found on mobile devices for handling daily routines where a greater surge on their importance would arise for both consumers and business.
This modern phenomenon is expected to grow rapidly with more consumers possessing and using mobile devices that have many choices of mobile apps. Moreover, more mobile friendly websites have been set in place.
2) Increase in Social Media Marketing
The power of social media is indeed increasing tremendously today with a high expectation to influence consumers and businesses in 2016. It is predicted that brands would clamor to get on board and stay on proactively on social media platforms to stay ahead of the heavy competition in the market.
Brands are expected to work even harder to rejuvenate their market image through social media to remain at the top and hold down their competitors. There would be more social media marketing potentials and benefits for businesses that are able to understand and utilize the concept and dynamics effectively.
Social media advertising continues to open new dimensions of Internet marketing to brands and industries on a local and global level to reach their targeted niche markets by the masses.
3) Greater Prominence with Email marketing
Internet business owners and marketers who indulge in email marketing stand to gain more market prominence with more sales as they manipulate the essence of email marketing. This form of direct marketing is predicted to exhibit steady and continuous growth in 2016 in tandem with mobile technology as marketers and business entrepreneurs synergize these technologies and marketing strategies.
With the growing number of email users having multiple email addresses or accounts, email marketing is expected to rise in popularity and prominence in 2016 as a form of direct marketing strategy. Marketers and business owners would be able to select their preferred potential leads and customers to receive news updates and offers in creating more sales and profits as long as the proper market research is executed.
More potential leads are expected to be found on businesses' mailing list as email marketing becomes more aggressive with enticing messages that contain attractive benefits.
4) Growth in SMS Marketing
SMS marketing in direct marketing is expected to contribute to increase profits for marketers. This direct marketing tactic enables businesses to connect with their customers and potential leads directly offering them attractive and appealing business deals. High discounts on sales offer more savings for the consumers. Such messages could be conveyed quickly through a simple SMS to targeted customer cell phones.
The cheap cost of SMS marketing would only motivate more businesses to engage this marketing strategy more proactively in 2016. This is possible with the growing number of handphone users in the market to refer to their short text messages daily.
5) Cross-media Marketing
The progressive technologies urge more sophisticated marketing innovations which are expected to impact the business world in 2016. Direct mail marketing is known to be an effective and efficient marketing approach to secure more potential business leads and customers for more sales.
It is expected that conventional direct mail marketing would synergize with other forms of advertising marketing strategies to generate a new breed of powerful marketing strategy that would benefit businesses to a greater extent.
Cross-media marketing would comprise blogs and short articles which would be published across blog sites and established directory sites as well as across social networking platforms. Various marketing channels would be involved to execute online marketing endeavors more efficiently, especially towards targeted niche markets.
Proven marketing applications that are considered highly reliable or effective would be deployed to form the best of cross-media marketing solutions as dynamic marketing strategies for businesses to enjoy higher returns.
Marketers' Response
The onus is on the marketers to leverage on direct marketing dynamics which would be caught in the whirlwind of progressive technologies. Each marketer or business entrepreneur would have their personal preference in the choice of marketing strategy for boosting their business growth and success.
Marketers would need to stay alert to the market changes that would impact consumer choices in their purchase decisions and needs or wants. They must be willing to pick up the latest dynamic technologies in the market and flow with the tide to leverage on the dynamics of new marketing strategies in order to stabilize their market position.
The bold and aggressive marketers who indulge in the new paths of direct marketing in 2016 would enjoy a greater market response that benefits their business bottom line with an improved market branding.
Conclusion
There is no doubt that direct marketing tactics are going to undergo changes which are likely to impact the business world and consumers where personalized connections and communications are welcomed. Greater relationship building activities are expected from enhanced direct marketing tactics that are coming in 2016.
A greater synergy is predicted to come upon the business world through the Internet where its online community is likely to encounter wider measures of marketing approaches that would be attractive and appealing. These are likely to compel consumers into supporting brands and marketers who are proactive with modern technologies and personal connectivity.