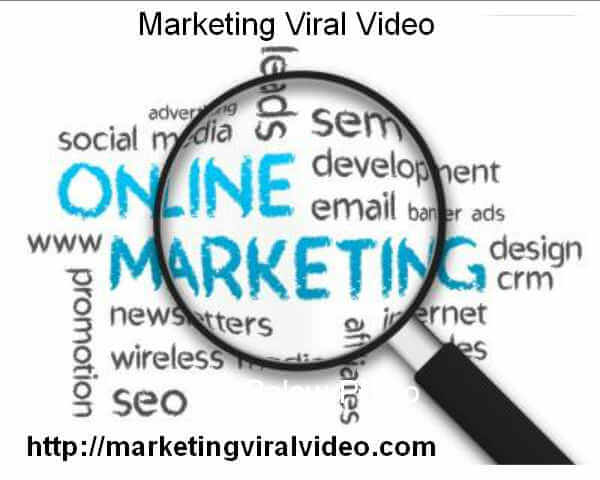 Every business owner today would ask the question, "Should I be using social media for my business?" The answer is very obvious to some with farsightedness on the growing influence of social media today while others may hesitate and adopt a 'wait-and-see' attitude. The progressive and advanced technologies today are impacting the lifestyle of consumers in a greater measure than expected. Hence, every business should consider engaging social media to promote it at all times to keep customers attuned to the latest updates on the business offerings.
Social media can work quite differently for businesses than with individuals where this dynamic platform can be the best avenue for providing relevant and updated business information regarding the industry, products or services while creating business opportunities and generating feedback from customers for business improvements.
Reasons for Social Marketing
Modern businesses today need to consider engaging in social media marketing because more and more consumers are on a host of social media networks. A lot of consumers spend a big portion of their day or night on social networking sites sharing or seeking information as well as perform online purchases for convenience's sake.
The new generation is birthed in a social media environment where their social media skills and knowledge surpass the older generations in leaps and bounds. A high percentage of consumers under age 50 have profile pages and join one or more social networks. One popular social media site can have millions of users plying its services daily. This is a highly potent platform for any smart business to get on to secure their desired potential leads in boosting business performance.
Social media networks are not only connecting people on a personal or work basis with the diverse advanced technology tools and techniques; these social networks enable users to check out and keep track of market brands as further information is sought to generate wise purchases online or off-site. A growing number of shoppers are using social networking sites to compare brands and check out product relevance before a purchase. Social networking sites offer a wide customer target that covers the right demographics.
Casting out doubts
Some business owners may still have doubts over the viability and potential of social media, especially if they are unaware of its tools and features or have not been exposed to the benefits of social media for businesses.
These doubts can be dispelled quickly when a taste of success and the reaping of benefits are at the doorstep. Reports through intensive research on social media marketing tools and techniques have been published detailing a jump in profits and the establishment of the company in the market over a short period of implementation.
Exemplary business models are available to serve as a guide to interested business owners who want to enjoy the same or greater success with social media marketing. Step-by-step plausible social media marketing solutions are now readily available in the market with lots of gurus to assist any novice entrepreneur to be transformed from oblivion to stardom without incurring much cost.
Small efforts can be made to test the social media market before venturing deeper with the vast range of tools available for any business owner. The Internet offers many helpful sites that promote social media business marketing to benefit small to large companies in engaging social media in establishing long-term relationships with customers while drawing in new leads.
Adopting the right approach
It is important for a business entity to adopt the right social media marketing approach to be successful and avoid disappointment. A good marketing strategy is desired through careful planning in relation to the business objective to boost sales and profit. It is imperative to keep the customer database growing to generate growing sales.
The right marketing strategy also includes consistent stellar customer relations and services that would leave the best impression of the company on customers for repeated sales. It is imperative today to connect with customers while sparking interest in the brand and offerings of the company consistently.
The employment of social media content can impact the target audience to make a purchase if it were carefully planned and disseminated. Modern consumers today are more discerning over what benefits them before making a purchase. The right content can make or break that important customer relation. Offended customers can send negative vibes about the company that can go viral on the net. A ruined reputation is difficult for a business to restore.
Consistent engagement with the target audiences help to establish trust and confidence in the company, products and services offered. Consumers today not only want to be furnished with relevant information for purchases; they want to be heard and counted as worthy by companies. With a consistent social interaction online or off-site, consumers grow to establish a strong relationship with the company to be loyal and participative. They can be engaged in promoting the brand and products without commission through their wide networks of contacts on social media.
Social media marketing is very effective when the business stays alert to the industry needs which keep changing over time as consumer needs and demands change. The competition is growing more intense in the marketplace as more businesses mushroom overnight with the availability of modern and free tools via advanced technologies. A simple business startup can be an overnight sensation with the right social media marketing tools and campaign adopted. There is no limit to the success a business can enjoy when the right approach is adopted using social media.
New marketing era
Any business that does not consider incorporating social media into their marketing efforts today is bound for failure. The marketplace today leverages on multiple platforms that are readily available to convey the business message across cyber demographics. Global consumers are easily brought into the business fray today through social media than traditional marketing efforts.
Social media has become THE platform in attracting potential customers to any product, service or brand for any business that wants to be known as a market leader in its industry. So, for every business today, it is a resounding "Get on board today or be left behind" with social media.