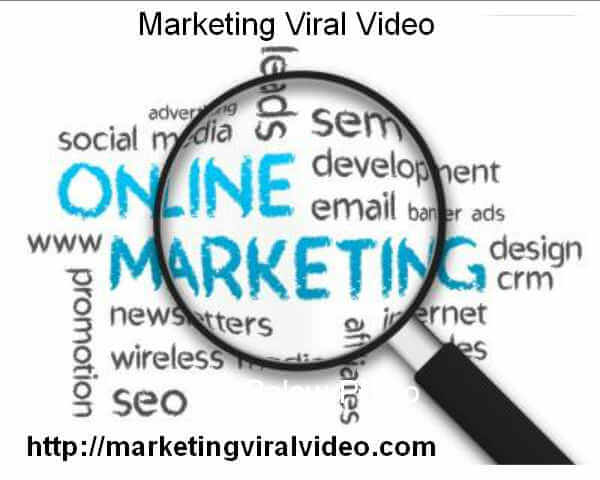 With the increasing influence of social media today, Internet marketers and entrepreneurs are searching for dynamic ways to promote their business brand and products or services online more effectively. And they have discovered the power of copywriting which could be used efficiently in almost all industries for any business.
Social Media Copywriting
There may be many types of copywriting, but with the rise of social media as a coveted marketing platform, it is not surprising to note the preference for social media copywriting amongst Internet entrepreneurs and marketers.
This form of copywriting allows copywriters to make brief but impactful posts on social media platforms to be effective with high returns. Short posts of points of interest at that point in time could spark a viral effect that causes more interest to arise. Long posts tend to be more tedious to read, especially for business branding or promotions unless there is a strong benefit at the end of the message.
Social media copywriting needs to be outstanding to capture the attention of targeted niche audiences. This could be achieved through the application of appropriate images, videos or impactful headlines. The play on power words could really captivate the readers when coupled with multimedia elements. Posts get noticed quickly to draw more traffic to the website for more business opportunities.
The contents of social media copywriting posts must be found useful even if it is a brief ad copy. Useful contents are instrumental in keeping readers interested for more; they are likely to come back with greater expectations and a stronger support for the brand and business. Hence, if the copywriter is alert and diligent in determining the needs of targeted readers need to provide the necessary relevant content that is useful, they are likely to return for more.
One of the important skills in social media copywriting is not to write a hard-sell piece. Although the underlying basis is marketing and advertising of the brand and business, the objective must be subtly incorporated. There must be a skilled finesse that diverts readers' processing of the contents to benefits and not sales. Social media is meant to post content that encourage communication amongst circles of influence without elements of sales which must be executed creatively to avoid turning potential customers away.
Just as there are different types of copywriting for promoting different businesses, there are different formats for the various types of copywriting. A website or blog may utilize a different format from that of social media copywriting. Social media copy is always shorter than that used in a website or blog; hence, copywriters for social media marketing must be more creative to pack useful information to the targeted audiences in a shorter post.
Hiring the Professionals
Not every Internet entrepreneur or marketer is skilled in copywriting, although the skills could be acquired through time and practice. However, a greater return would be to hire an appropriate copywriter who is experienced in the industry and skilled in delivering the desired contents that would meet the business objectives.
These professional copywriters are familiar with the format and goals of copywriting, but the right copywriters are instrumental in achieving the business objectives as different copywriters have different types of industry experience and styles. There must be good communication between the copywriter and the entrepreneur to generate an effective social media copy that would boost traffic and sales at the end of the day.
A good working relations with the hired copywriter helps in producing the best of contents for promoting the business brands and products.
Secrets to Successful Social Media Copywriting
Copywriting may not be difficult for those who are skilled but Internet entrepreneurs and marketers need to understand certain secrets of copywriting for social media.
Secret # 1 ? Difference between Content Marketing and Social Media Marketing
All parties involved in copywriting for social media marketing must distinguish social media marketing from content marketing. While the latter is important in attracting web traffic to the web business site, the former is critical when applied on the social media platform.
Good contents are still required in social media copywriting, but the approach would be different with the contents, targeted at specific readers in the social media community. The contents may have to be more social than academic or political; hence, light contents with a stronger human connectivity is preferred in generating content for social media marketing via social media copywriting.
Secret # 2 ? Different Styles and Presentation
The style and presentation of social media copy would differ from that of content marketing for blogs or ordinary websites. In fact, every business and brand would require different styles and presentation of contents for social media marketing where the targeted audiences may be grouped in specific categories. Such categorization would require specific promotional contents to be written in a particular style presented in a particular manner that would be well received by the intended audiences.
Secret # 3 ? Reusability and Impact
Effective copywriting for social media marketing allows reusability of contents in similar marketing environments. A slight change of wordings and images could generate a new social media ad copy quickly for new upgraded products to be launched in the market. This would save the entrepreneur or marketer time in beating the competition with new upgraded product launches.
However, good ad copies for social media must always generate a strong impact without losing its luster. The copy must not be stale, but fresh for a strong impact to readers, although a similar flavor may be noted.
Conclusion
Good copywriting skills could achieve the desired objectives on social media copywriting if the concept and process are properly understood. Nothing should be taken for granted when it comes to producing the best social media copy to promote the business brand and products or services effectively.
It must be an enjoyable piece of news that is fresh and interesting with value added to have every social user in the community talking about it as long as possible. This not only generates sales, but boosts the market visibility of the brand and business.