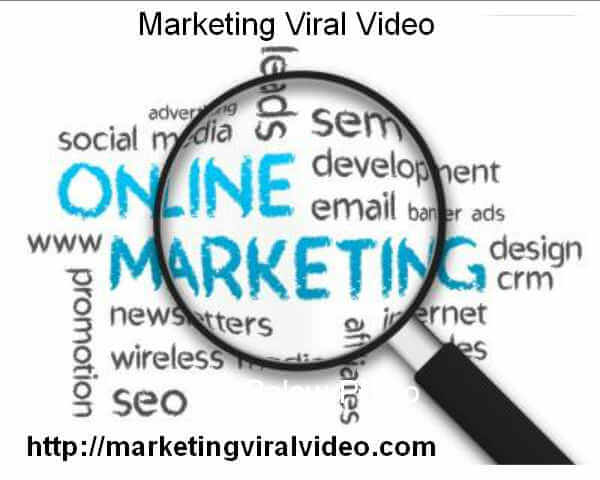 The market offers a lot of Twitter marketing software to help businesses improve on their marketing efforts and results. However, there are various similar features in their functions. Business owners and marketers who take on Twitter marketing software in their marketing endeavors need to know the best of features offered in that software which benefits the business in terms of traffic, sales and potential leads.
Upsides of Software
It may seem a daunting task for business owners and marketers in selecting the best of Twitter marketing software, but an identification of business goals and objectives as well as marketing plans and strategies can ease the task.
Twitter marketing software has features that allow a pre-setting of tweets to be displayed on Twitter at all times. It is possible to choose preferred times for the tweets to be sent out automatically. This is ideal for business owners and marketers who can use their time on other priorities without losing sleep or money via Twitter marketing.
Such software can spin tweet messages to be different in every sent-out. This would keep Twitter fans and followers interested and excited with all business updates and offers. Less effort would be required by business owners and marketers in being creative to generate captivating tweets that would attract more potential leads and establish loyal customers.
More and more business owners and marketers are implementing Twitter marketing software which can monitor the number of Twitter followers for a quick gauge on the popularity of the business brand and offerings. Moreover, such software is able to de-list inactive followers to give business owners and marketers a more realistic evaluation and report on the business progress.
Downsides of Software
But there are possible shortcomings with certain Twitter marketing software, especially with changing technologies and systems. Consumer demands and business modus operandi may cause certain software features to be less than favorable in a package deal.
Marketing software on Twitter may not be able to evaluate the quality of followers as there may be a lot of spam activities in the network. Many other marketers may even try to spam the business Twitter account with their own promotional links that may clutter the business tweets and web pages. When too many spam activities happen, the Twitter management system may suspend the Twitter account. Twitter.com disallows listing and de-listing of followers, although the software may offer such feature. Hence, a flouting of this Twitter requirement would cause a fall-out with Twitter that bans the business webpage and profile page. Sending too many tweets too frequently as well as sending the same tweets repeatedly may also incur the wrath of Twitter.
Variety of Software
Different business owners and marketers have their own preferences when it comes to Twitter marketing software. Every piece of software may be designed uniquely with certain similar features to boost the business operations on the Internet depending on the creativity and innovation of business owners and marketers.
Identifying the right business goals and objectives would help business owners and marketers in selecting the best of Twitter marketing software that would boost their marketing campaign with Twitter. Twitter marketing software can help business owners and marketers to identify and secure targeted Twitter users according to preferred categories such as place, keywords, tweet topic, commonalities and background.
TweetAdder
TweetAdder is one of the top 3 Twitter marketing software in the market offering a host of features that would make a Twitter marketing campaign dynamic and successful. This vibrant marketing software is an excellent tool that allows an identification of targeted users by demographics and biography keywords to be followed and monitored.
The business owner or marketer can adjust the frequency of tweeted keywords to categorize followers for further marketing actions. An easy search is available for specific Twitter followers, including competitors? followers to view the group.
TweetAdder offers a superior search system where competitors? followers could be added to the business marketer?s database as potential leads. Scheduling tweets is a standard feature to release the marketer from tedious activities which must be performed regularly. Hence, business marketers are able to make use of their time more productively. The software sets the pre-designed tweets to be sent out at appropriate set times to generate a good flow of tweets to targeted Twitter fans and followers as well as potential leads.
There may not be many downsides of TweetAdder as this software tool has been intricately designed to boost the marketing activities of business owners and marketers on the social media networks. Hence, it could be higher priced to be deemed affordable to small and new online businesses.
Hummingbird 2
Another of the top Twitter marketing software in the market today is Hummingbird 2. It offers a very modern feel via Adobe?s new Air platform with a smooth operation. The search features of Hummingbird 2 may be more limited than that of TweetAdder but it is more affordable.
Moreover, the search facility of Hummingbird 2 may be awkward to those who are not familiar with the software features as. However, with the proper understanding and manipulation, this software tool is able to search out tweeted keywords immediately for an immediate follow-up on potential fans and leads that offers a more organic search.
Hummingbird 2 users may choose to follow an identified user or disregard it if certain criteria are not satisfied. It is a useful marketing tool for those who want to have some technological assistance in identifying Twitter followers as potential leads.
Tweet Whistle
This Twitter marketing tool may not be as powerful as TweetAdder or Hummingbird 2; however, its features are quite sufficient in locating followers by area, tweeted keywords and user bio information. It is one of the cheapest marketing tools to be very affordable for most small and budget-tight online businesses today.
Tweet Whistle offers good features that are commonly found in TweetAdder with certain uniqueness in its package. It offers a built-in feed for messages with options to remove or reply tweets. The interface may be quite elaborate for a novice marketer to understand fully but it suffices as a cost efficient marketing tool on the Twitter platform.