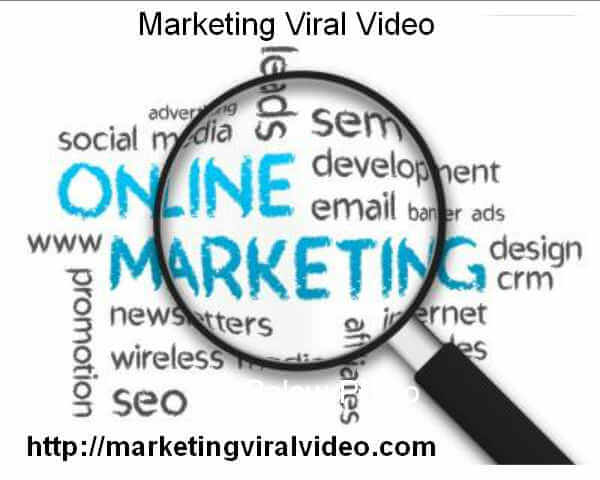 Today, viral videos are very popular and it is one of the marketing strategies online business owners use in order to promote their products and services to their clients. Because of this, there is an increase in video placement online as many internet marketers have considered doing video blogs and promotions after realizing that videos impact their marketing efforts in more ways than they can imagine. There are many reasons why video marketing has become popular and below is a short discussion of the advantages of video marketing.
Advantages of Video Marketing
A. They deliver human element in branding
The main reason is that they deliver human element to your brand. For instance, if you post a video related to a review of a particular product, this gives your viewers the chance to relate to the video. Seeing other people use your products and giving out their testimonies will also encourage people to try out your products. Do not underestimate the power of persuasion that videos provide to people.
B. They deliver to a more targeted audience
Another important thing about video marketing is that they deliver to a more targeted audience. The best thing about video marketing is that they provide passive advertising the fact that you do not need to seek out your clients but they will be the one to seek your videos instead. Most videos are also listed in search engines and clients can easily look up on your videos when they make searches online. In fact, videos are 53 times more likely to be generated in Google searches than other types of traditional internet marketing methods.
C. Videos offer higher conversion rates
Videos usually snag the top page ranking in Google search engines thus they offer higher conversion rates. The reason why videos offer higher conversion rates is that they are more appealing than other advertising methods. Take note that humans are highly attracted to imageries thus using videos to provide instructions or reviews are very appealing to the human brain. Most people tend to value websites that come with videos than those that do not.
How to Effectively Implement Video Marketing
Video marketing, compared with other internet marketing strategies, requires more technical skills and is more challenging. Making videos for internet marketing is not only about making attractive videos but you have to make sure that you add human element to your brand so that your viewers will be able to relate to it. Below are some great tips on how to effectively implement video marketing for your site.
A. Determine the topic of the video
There are hundreds of ideas that you can use to start your video marketing strategy but before you start your camera rolling, it is important that you determine the topic of your video first. The topics that you can use for your video to make it attractive can include how to videos, office tour video, behind the scenes interview, short documentary, did you know videos. These are great topics that you can start with. Now if you are new to video marketing, creating how to videos is a great way to get the attention of your clients.
B. Limit your videos to 10 minutes or less
When making videos, it is crucial that you keep your videos for 10 minutes or less. You have to take note that consumers have very limited attention span thus you should be able to deliver your message within a few minutes of the video. When making videos, it does not need to have an expensive high quality production but it is necessary for you to have adequate lighting and a microphone (if you are going to talk) to make your video effective.
How To Use Videos To Increase Your SEO Rank
Google and most search engines work by doing blended search results. This means that when a particular keyword is typed in on the search bar, search engines do not only generate traditional websites but also images as well as videos. What makes video marketing great is that there are a relatively low number of videos than websites so it is very easy for you to occupy a niche in video marketing than in conventional advertising methods.
As mentioned earlier, videos are most likely to be generated by search engines than conventional online advertising methods but before this can happen, it is important that you know how to use videos in order to increase your SEO page rank. Doing video marketing is not as easy as it looks but if you do it properly, then you will be able to reap its many benefits.
The first thing that you need to do is to follow the guidelines. Just like any SEO marketing campaigns, video marketing also requires you to follow some rules. Currently, many search engines allow sites to submit their videos as an XML feed. However, the serialization of the XML feed is uniquely different among each search engines thus it is crucial that you contact each search engine where you want your videos to be submitted.
Another important tip that you need to consider to boost the SEO rank of your videos is to create a title with a punch. When creating XML feeds, most search engines usually weighs the video not only for its contents but also for the title and just ignore the metadata that is linked to the feed. For this reason, it is therefore very important that you choose a title that is clear as well as concise that can effectively summarize the contents of the video.
Lastly, you can also incorporate your videos to social networking sites like Facebook and Twitter to increase your SEO rank. There are many videos that have made it viral because people have shared it to social networking sites. Aside from making it viral, it is also a great way to build the links of your videos.
There are many ways for you to utilize video marketing to promote your site and hopefully, this particular article will help you create videos that will eventually go viral.